James is the author of the well-received novels Peeling Oranges, For Love of Anna,The Avenue, and Knowing Women. He has also written an acclaimed meditation on modern poetry,Clearing the Tangled Wood – Poetry as a Way of Seeing the World(2009) for which he received an arts bursary award. Clearing The Tangled Wood was released in paperback in 2011 and a debut collection of his poetry Rus in Urbe was published by Doghouse Books in May, 2012. His internationally acclaimed fourth novel, Finding Penelope about a woman's growth in self-realisation and set amid the expat drug culture on the Spanish Costas, was published by Indigo Dreams in 2012.
His much praised new novel Knowing Women, about a vulnerable man sexually blackmailed, was published in March 2013.
In 2014 he published his first children's book, a collection of imaginative and magical short stories about an endearing but sometimes mischievous little girl of eight called The Adventures of Jo Jo. He published a chapbook, (May 2015), consisting of a prose meditation on sound and a long poem, and is entitled Noise & Sound Reflections. His latest novel is American Doll, a sweeping story of how 9/11 opened a Pandora's box on an Irish-American family
You can contact James via Facebook, < href="http://twitter.com/#%21/vanthool" target="_blank">Twitter, or through the Contact page. You can also find out more about James at Goodreads, on LinkedIn and on his Amazon author page or James | Irish Writers Online and James Lawless at The National Library of Ireland 
What is noise? What happens when it gets inside your head? In his hilarious story marked with pathos Sound Reflections James Lawless sends up in his typical humorous fashion some of the effects of sounds on contemporary society, and this is followed by his unremittingly dark poem Noise which explores the devastation uncontrolled cacophony can inflict on sensitive individuals.


'Lawless is a natural philosopher and a writer passionately convinced of the spiritual value of poetry.' Brendan Kennelly, poet.
http://www.amazon.com/Noise-Sound-Reflections-James-Lawless-ebook/dp/B00X7VODU2/ref=la_B001JOXD96_1_23?s=books&ie=UTF8&qid=1432813452&sr=1-23
BUY BOOKS NOW AND READ REVIEWS at Amazon author page
A paternal quest set to the backdrop of the Irish and Spanish civil wars.
/> http://www.amazon.com/Peeling-Oranges-James-Lawless/dp/1496007646'A book to lose oneself in. I highly recommend it.' Gabriel Byrne
A tragic love story caught anarchically in a corrupt and capitalist web http://www.amazon.com/For-Love-Anna-James-Lawless/dp/1849237662 'Powerful emotive, work.' Sunday Business Post.
A middleaged librarian whose life and marriage are in a rut unravels the secrets of a suburban avenue >bhttp://www.amazon.com/Avenue-James-Lawless/dp/190701702X/ref=la_B001JOXD96_1_2_title_1_pap?s=books&ie=UTF8&qid=1417364819&sr=1-2
'A work of passion and truth.' Declan Kiberd
Romance novelist Penelope Eames moves to Spain from Ireland to try to avoid an oppressive father and drug-addicted brother. http://www.amazon.com/Finding-Penelope-James-Lawless/dp/1907401784
'A novel that will give deep literary pleasure.' Carlo Gébler
A vulnerable bachelor is blackmailed sexually http://www.amazon.com/Knowing-Women-James-Lawless/dp/1481979388/ref=tmm_pap_title_0?ie=UTF8&qid=1417365447&sr=1-7
'Lawless' ability to treat the ultra-ordinary with a surgeon's forceps is quite impressive.' Sunday Independent
An acclaimed global study and meditation on poetry and creativity http://www.amazon.com/Clearing-Tangled-Wood-Poetry-Seeing/dp/1936320088/ref=la_B001JOXD96_1_5_title_0_main?s=books&ie=UTF8&qid=1417366051&sr=1-5
'A linguistic ballet, learned and lively, on behalf of poetry.' John Montague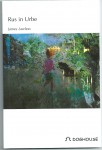 Award-winning contemporary poems of rural and urban life http://www.amazon.com/Rus-Urbe-James-Lawless/dp/1500770272
'Lawless has a lyric gift.' The Australian Journal of Irish Studies.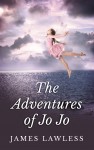 The adventures of an endearing but sometimes mischievous little girl of eight years who loves the woods and her own imagination. 'James Lawless has a mighty thoughtful and penetrating capacity to make you gasp and rage and then burst out laughing.' Jennifer Johnston

When Laura Calane of New York comes to Ireland to further her studies and to live in what her father considers a safer environment after 9/11, she discovers that the land of her ancestors is not the haven she had believed it to be. When she meets social worker Danny Faraday, she is torn between her attraction towards him and the emotional blackmail of her uncle Thady who is domiciled in Ireland and who never lets her forget that he saved her father's life in a terrorist attack in New York.
https://www.amazon.com/American-Doll-James-Lawless/dp/1530576687/ref=tmm_pap_swatch_0?_encoding=UTF8&qid=&sr=
'Possessed of a lively, fleet-footed style that brims with intellect and poeticism, Lawless (an award-winning short story writer and poet) is an author who we should perhaps start taking more seriously.' Sunday Independent.

BUY BOOKS NOW AND READ REVIEWS at Amazon author page or
https://www.amazon.co.uk/James-Lawless/e/B001JOXD96/ref=sr_ntt_srch_lnk_1?qid=1474623172&sr=1-1
You can contact James via Facebook, Twitter, or through the Contact page. You can also find out more about James at Goodreads, on LinkedIn and on his Amazon author page or James | Irish Writers Online and James Lawless at The National Library of Ireland 
CLICK ON MY BLOG TO READ THE new preface on the provenance of a novel Peeling Oranges in a new edition with new cover
and updated questionnaire for bookclubs.
Finding Penelope also for sale in Hodges Figgis, The Winding Stair, Bookworms, Barker and Jones, Maynooth, Bantry and Kenny bookshops as well as on Amazon and on Kindle.

James is also on Booklikes http://booklikes.com/james-lawless/author,1682569)